Pool rummy
How to play Pool Rummy?
Pool Rummy is one of the popular variants in rummy 13 card game. The objective of this game is to score minimum points among all the players on the table. Please follow the following steps to learn this variant.
Step 1
When you open the main game lobby, you will find "Pool Rummy" option like below –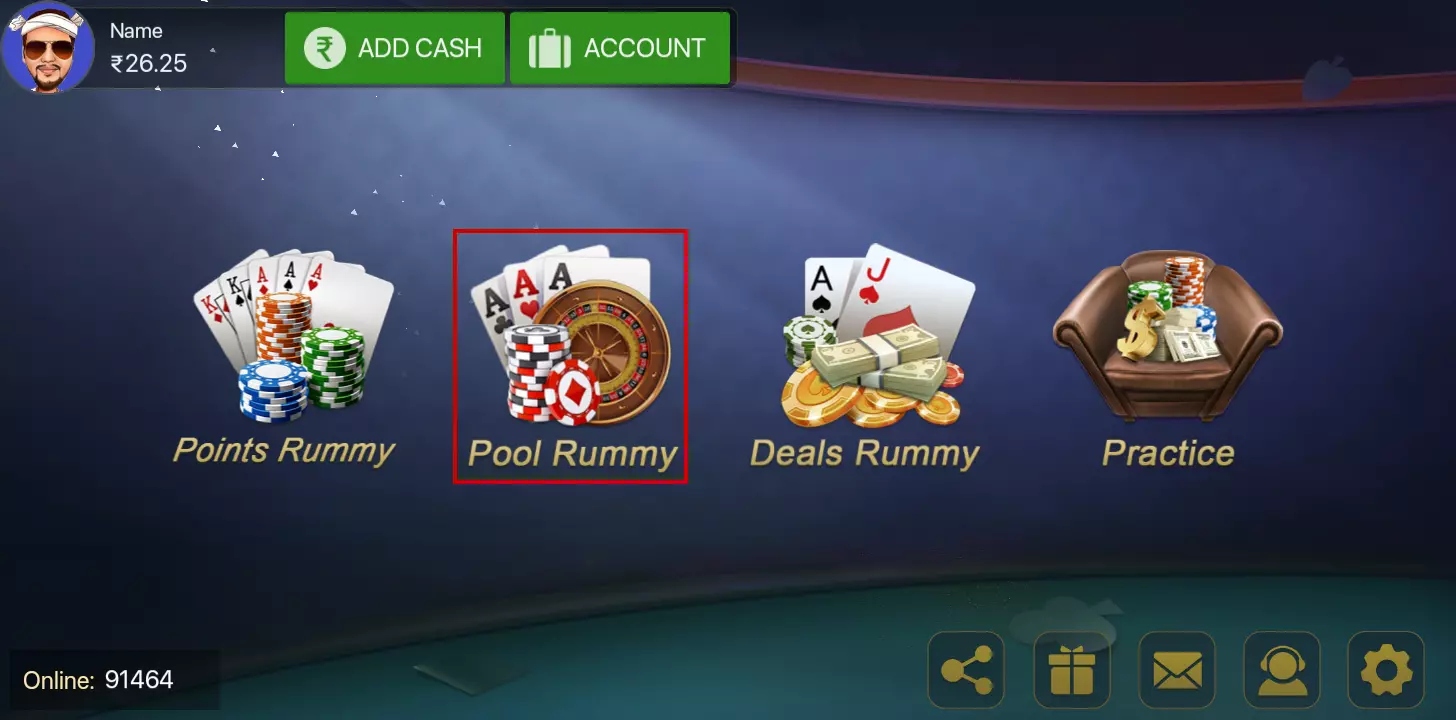 Step 2
After clicking on it, a window will open where users need to select their choices. The choices they will get –
Select player (2 or 6)
101 Pool
201 Pooland
Entry Fee (ex: 0, 50, 200, 1K, 2K, 10K)
Player has to select the game type first that which pool rummy that want to play.
There are two types of Pool Rummy
Pool 101
Pool 201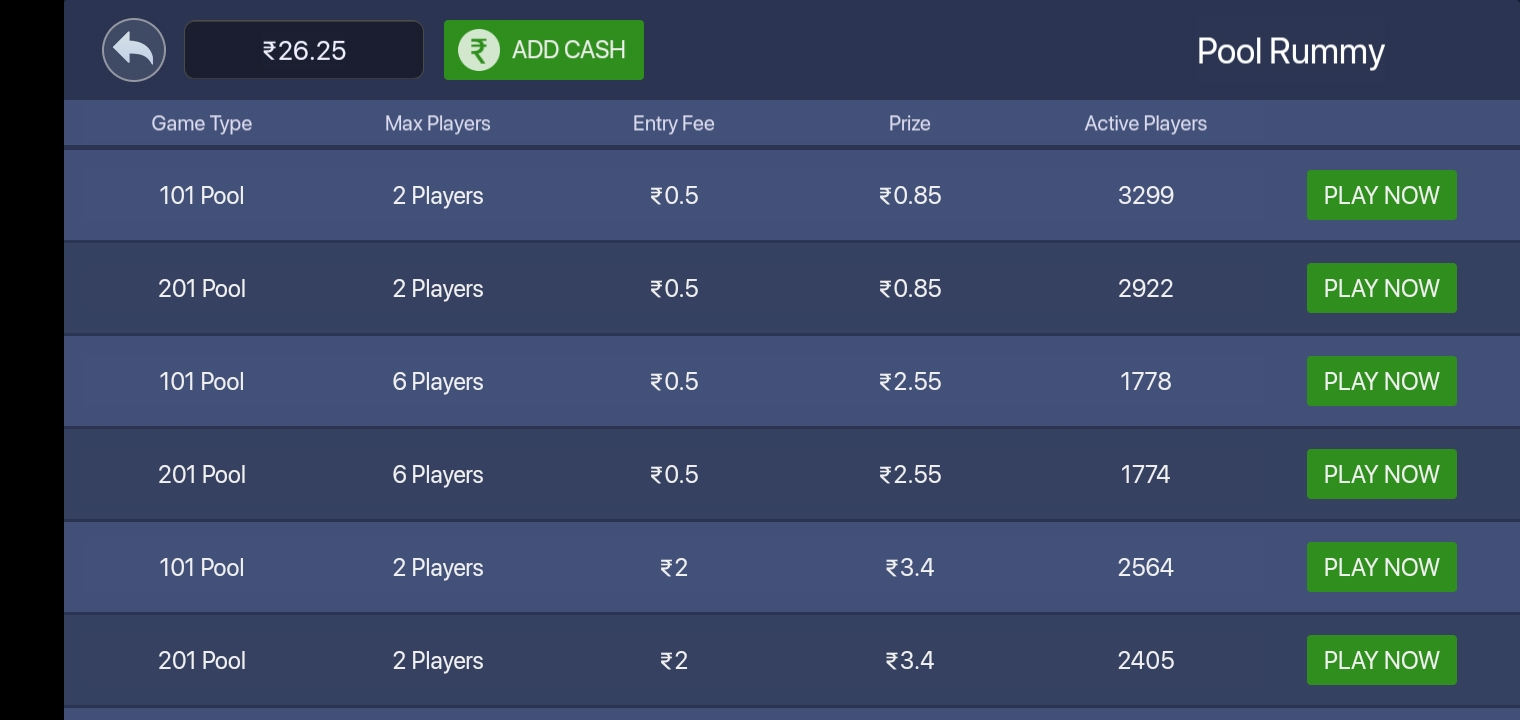 Step 3
After selecting the game type and number of players, the next option users has to choose is Entry Fee.
Entry fee is the amount which needed to join the game. If it's zero (0) then there is no entry fee. Entry fee normally goes to prize pool.
The difference between 101 and 201 Pool Rummy is nothing but just Points.
In 101 Rummy, you need to make sure that the other players score points more than 101. A player will get eliminated if he/she reaches 101 points.
Similarly, in 201 Rummy players use the same cards as in 101 rummy, however, they need to ensure that the other players score points above 201, while still ensuring that their points are below 201 to win.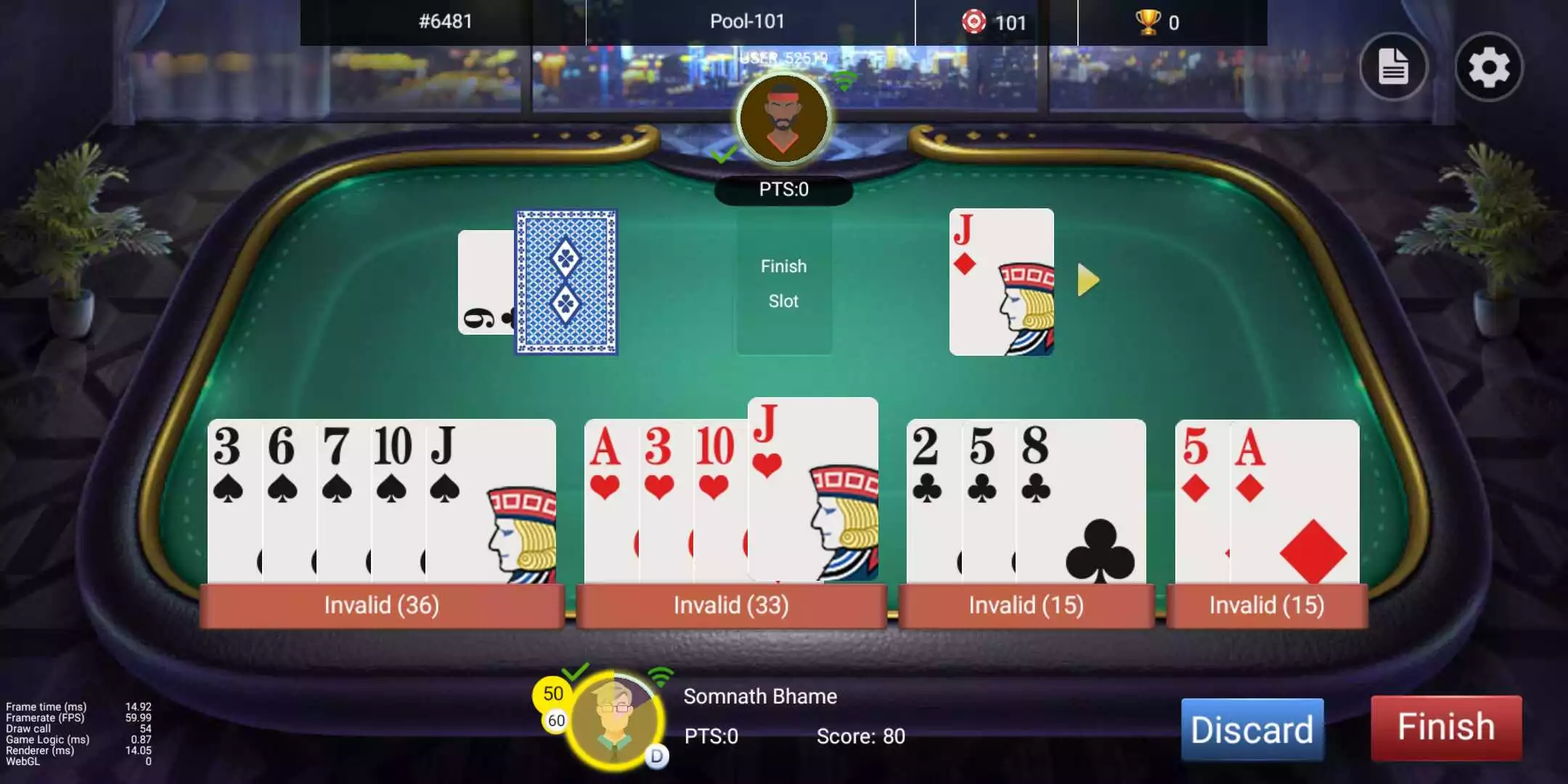 Step 4
After playing each round of hand, a score board shows as below –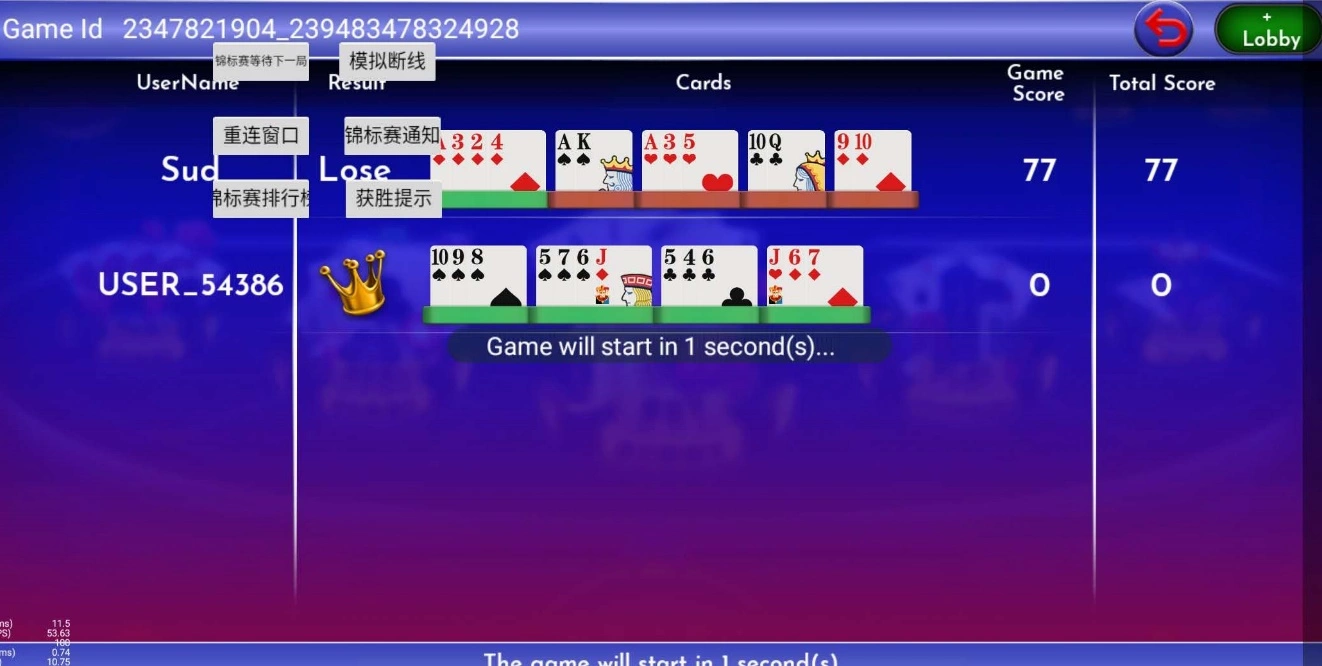 Here, Game Score shows the points for that particular hand and Total Score is the accumulated sum of each round. Whoever reaches the max score (i.e. 101 or 201), lost the game
STEP 5
And when any of player's score reaches 101 or 201, then a final result screen appears as below –